Atom Agency av Olivier Schwartz och Yann
Postat: tis 18 dec 2018, 21:16

Introduction (part 1):
The artist Olivier Schwartz (Spirou, etc.) and the scenarist Yann (known from
Angel Wings
,
Bear's Tooth (Dent d'ours)
, etc.) intended to continue
Gil Jourdan
, but the heirs of Maurice Tillieux didn't alllow this. So they recently startet their own private-detective series:
"Atom Agency"
, with the young Armenian detective Atom Vercorian from Paris, his temperamental fiancé Mimi and their friend, the former wrestler Jojo La Toupie. The stories are in the 40s (just after WW-II) and 50s. The drawing-style of Schwartz is close to Maurice Tillieux, and this new series has indeed a "Gil Jourdan - feel". But considering this as plagiarism goes too far. (Perhaps closer: Atom Vercorian a clone from Gil Jourdan.)
The main characters: Atom Vercorian, Mimi and Jojo La Toupie: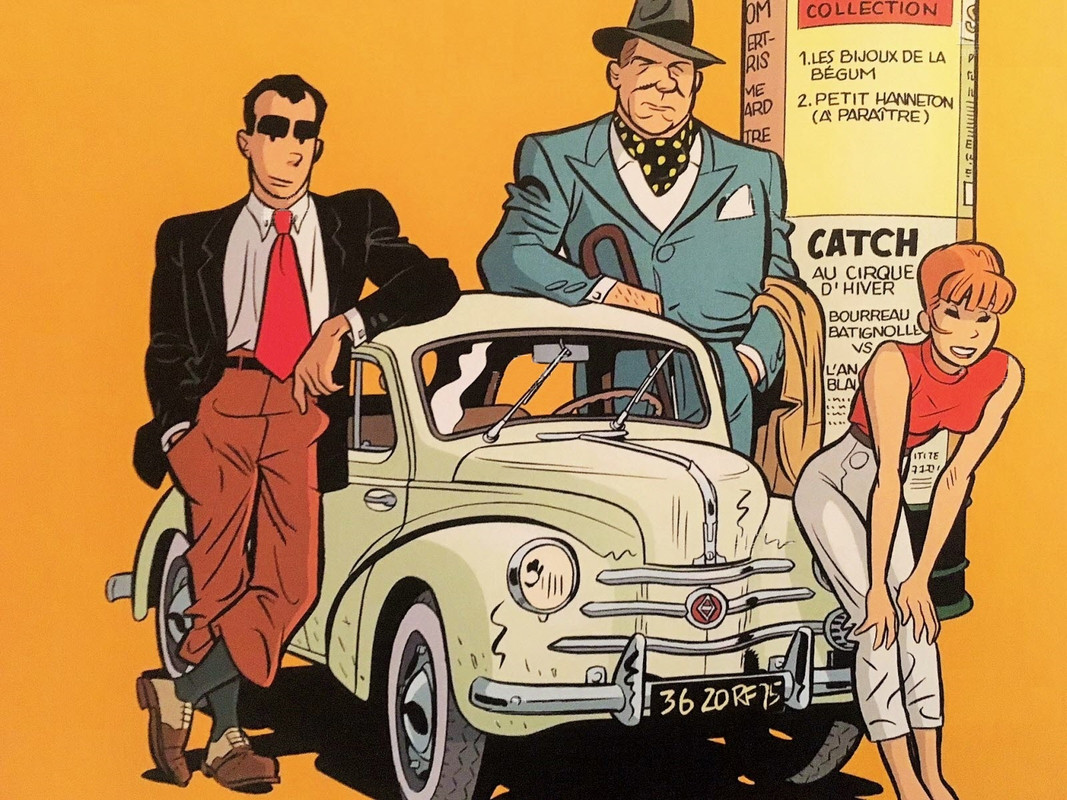 Atom Agency, Paris, France: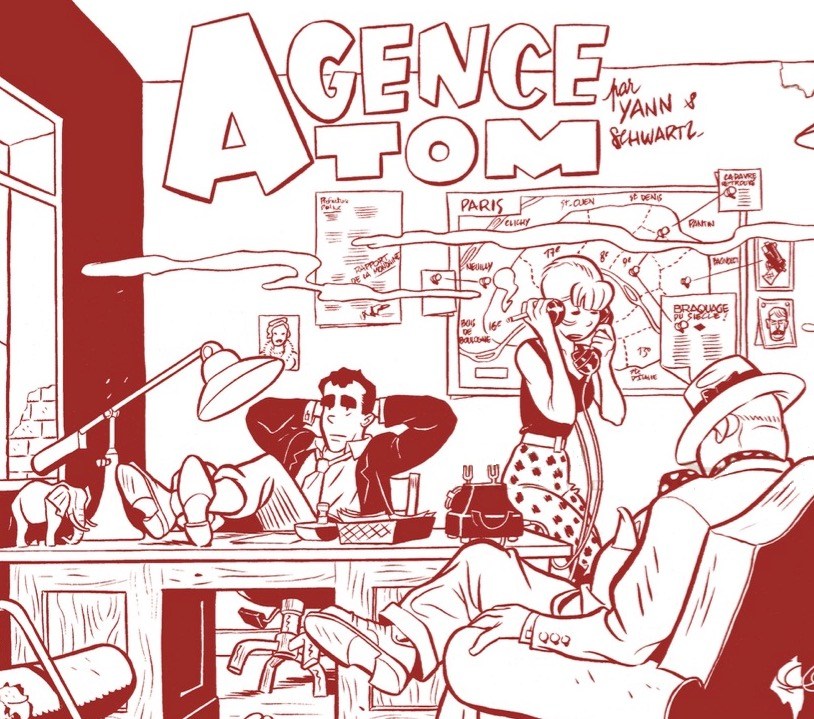 Atom Agency del 1 (released on 19 October 2018) is well received. This story had a pre-publication in the Spirou magazine too.
Preview pages from Atom Agency del 1:
Publisher Dupuis, Brussels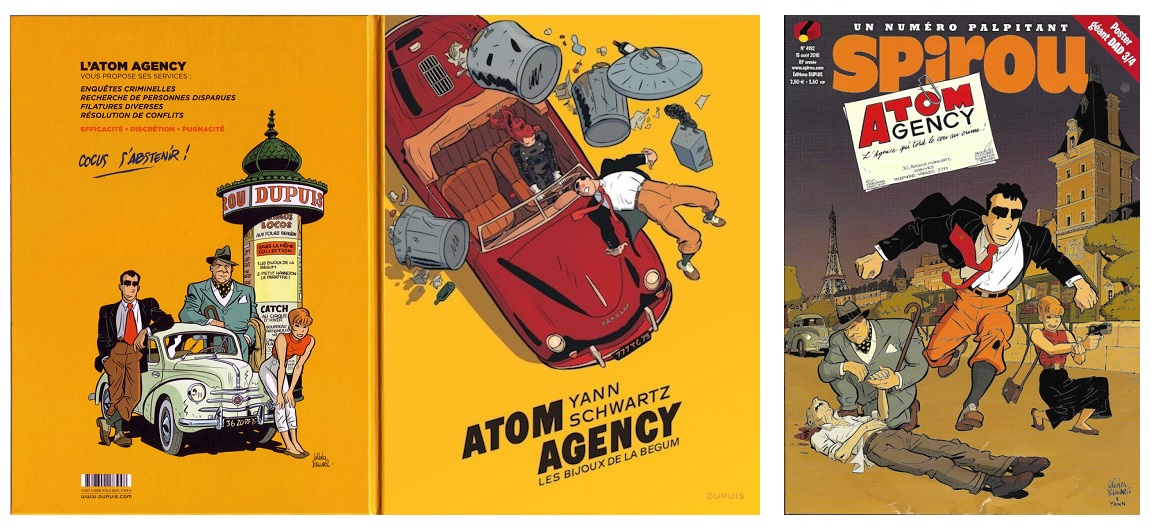 Atom Agency del 1, Spirou del 4192 (för publicering)
Schwartz, Yann and Publisher Dupuis want to continue Atom Agency. So far Atom Agency has been released in in France, The Netherlands and Belgium. Meanwhile Atom Agency del 1 has 2 special editions.
Scenarist Yann interviewed by the French Television about his new grahic novel series Atom Agency (...and del 1 "The jewelry of Begum"):
(unthinkable in Sweden I fear…)
Atom Vercorian and his fiancé Mimi: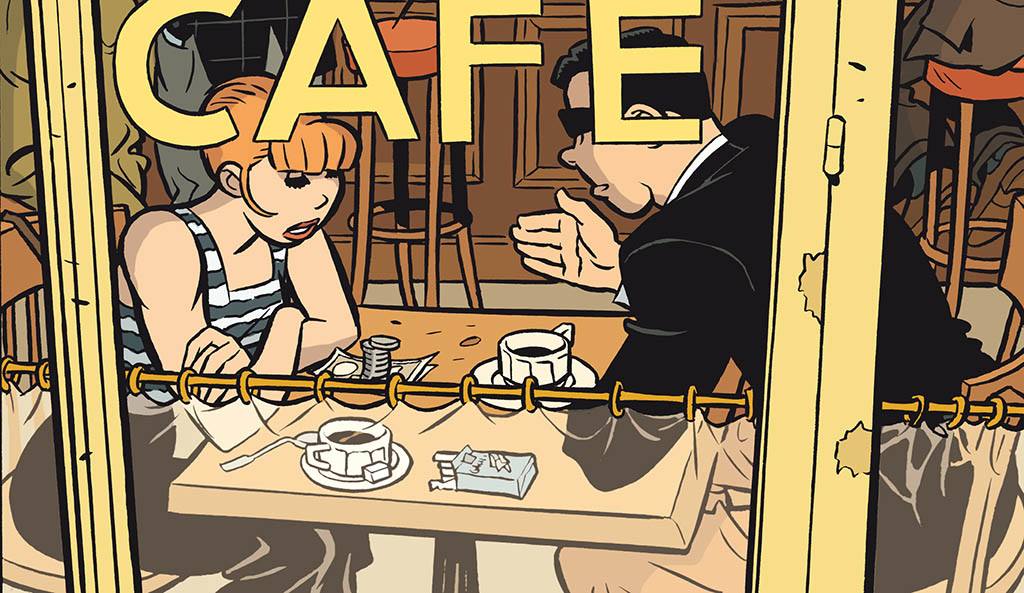 © Olivier Schwartz, 2017
End of part 1.